Molnija 3603-126000-9 "Nature / Horsewoman" - Finift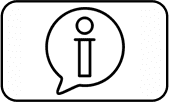 General information
Only for real lovers of older Russian Molnija pocket watches with original hand winding movements Molnija 3603 or 3602!
Molnija (Russian Молния for "lightning"), the most famous brand for pocket watches from the Soviet Union, has lost none of its charm to this day. The heavily embossed or even hand-painted cases (with and without jump lid) were one of the highlights of these watches. But even the movements, which were developed and built by Monlija, are still known for their reliable function and smoothness, and are in high demand!
We offer individual pieces from our corporate collection. All watches were made in the 90s (not later than the beginning of the 20s) directly in the Molnija factory in Chelyabinsk and found their place in our company's archive, fully functional and in their original condition.
Actually, we did not intend to sell these rarities. Up to the last we had the hope that Molnija would revive the production of the 3603 and 3602 movements and thus produce new and yet so well-known nostalgic pocket watches. With a heavy heart, we decided to sell these unique items. It is our soul's desire to give each of these rare pieces in the good hands of a Molnija lover!
Since we have received the watches for archiving, we do not offer the original plastic packaging of the factory. For the existing individual pieces we have made high-quality gift packaging (see pictures).
Each piece has its own factory marks which were customary for the respective production: sometimes an uneven dial, sometimes slightly tarnished hands - just as we have received the watches.
Of course, each watch was checked by our in-house watchmaker with Russian roots for function and accuracy.
Manufacturer: Molnija
Brand: Molnija
Country of origin: Russia
Genuine pocket watch from Molnija's previous inventories

New and in it's original condition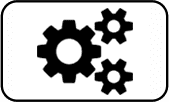 Movement
Molnija 3603
Russian mechanical movement with manual winding (no battery needed)
Central minute and hour hands
Small second hand
18.000 semi-oscillation per hour
Power reserve: approx. 40 hours
Jewels: 18
Shock protection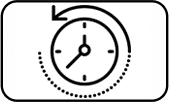 Watch case
Material: Brass
Theme: nature / horse riding
Spring cover: no
Special features: the portrait on the back cover is enamelled
Diameter: approx. 50 mm
Height: approx. 19.4 mm
Weight: approx. 92 g
Glass: acrylic crystal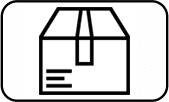 Delivery set
Molnija pocket watch
High-quality gift box (see pictures)
Operating instructions and important information about the movement