Slava Russian Roulette 'Ruletka' Automatic 1900201/300-NH05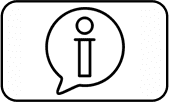 General information
The Slava Russian Roulette (in Russ.: "Рулетка") is an absolutely unique and outstanding watch. At first sight, it might seem loud and scandalous but when taking a closer look the watch is a masterpiece of watchmaking with a fascinating story and a patented construction.
Throwback: the term "Russian Roulette" is a type of gambling that is attributed to Russian army members during the 1. World War. Unfortunately, there is no solid evidence that this game of luck has originated within the Russian army. However, the claim for its Russian origin came from the USA - the country that supplied revolvers to the Russians from the 1870s on.

Luckily, the development of the watch is documented detailed. The whole process took more than 3 years and resulted in dozens of challenges on the way to market maturity.
The back of the watch is a specially designed rotating disc that evokes a drum of a revolver. A "bullet" is included on the disc which is a key feature of the Russian roulette myth. One of the crucial questions of the brand was: How can we design a rotating disc that will always stop with the bullet exactly in one of the six chambers? After many experiments 16 small but powerful neodym magnets were built-in. The first watch prototype with a smooth running drum and a quartz movement was initially created. But the developers didn't like the idea of the use of a battery-powered movement in a watch that includes a representation of something strictly mechanical like a revolver drum. Slava started looking for the right movement and found the SII NH05 automatic caliber. Watch critics will present the argument that the NH05 is a very tiny and inconspicuous movement and they are absolutely right. This movement is one of the few fully automatic movements on the market at this size. It's very precise, reliable and ensures the right fit into a case that won't have to be disproportionately wide. But the use of a mechanical movement and 16 high performance magnets in close proximity are not the best fit. Therefore, Slava designed a metal joint for the back cover which includes a Permalloy layer to shield the movement from magnetism.
Now the final problem resulted in the inconvenience of taking the watch off the wrist to see the result of the drum spin. To counter this, the case was re-designed from scratch and a shutter was added. By pressing the pusher at 12h the mechanical membrane, consisting of about 40 individual parts, will reveal the "muzzle of the revolver", thus, showing the carrier his/her luck or fate.

Each watch comes with an original pre-mounted Slava leather strap in a beautiful wooden gift box.
Manufacturer: Slava
Brand: Slava
Country of origin: Russia
Limited edition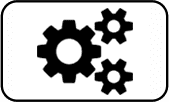 Movement
SII NH05
Japanese automatic movement (manual winding possible, no battery needed)
Very durable and reliable movement, despite it's small design
Power reserve: approx. 30 hours
Jewels: 21
Vibrations: 21.600 / hour
Shock protection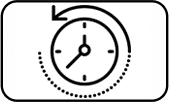 Watch case
Unique case design:

The back of the case is a recreated revolver drum
A In-house invented mechanism allows the carrier to spin the "drum" by hand while wearing the watch
The "bullet" will always stop in one of the chambers
To try one's luck the carriers does not have to remove the watch from the wrist: the additional pusher at 12h will reveal the "gun barrel" and whether the bullet is in the chamber.
3D dial with diamonds in the eyes of the 2 eagles

Material: stainless steel
Diameter: 47 mm
Height: approx. 17 mm
Weight: approx. 165 g
Water resistance: up to 10 atm. More information on the water resistance.
Glass: sapphire crystal
Case back: screw-in
Engraved serial number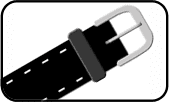 Strap
Material: genuine leather
Lug width: 22 mm
Buckle: butterfly buckle with a skull
Plating: -
With Slava logo/lettering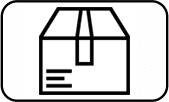 Delivery set
Slava Russian Roulette watch
One pre-mounted original Slava leather strap
High-quality wooden Slava gift box (see item images for details)
Warranty pass with operating instructions