Vostok Europe 'Gelezinis Vilkas' Limited Edition Automatic NH72-592A706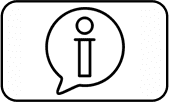 General information
The Geležinis Vilkas (Iron Wolf in English) is a mythical character from a medieval legend of the founding of Vilnius – the capital city of the old Grand Duchy of Lithuania and modern Republic of Lithuania.
According to the legend, Grand Duke Gediminas (ca. 1275 – 1341) was hunting in the sacred forest near the Valley of Šventaragis, near where Vilnia River flows into the Neris River. Tired after the successful hunt of an aurochs, the Grand Duke settled in for the night. He fell soundly asleep and dreamed of a huge Iron Wolf standing on top a hill and howling as strong and loud as a hundred wolves. Upon awakening, the duke asked the krivis (pagan priest) Lizdeika to interpret the dream. "What is destined for the ruler and the State of Lithuania, is this: the Iron Wolf represents a castle and a city which will be established by you on this site. This city will be the capital of the Lithuanian lands and the dwelling of their rulers, and the glory of their deeds shall echo throughout the world." – the priest told him:
Therefore, Gediminas, obeying the will of gods, built the city and gave it the name Vilnius – from the stream of the Vilnia river.

In honor of the 700th anniversary of Vilnius, the hometown of VE, VE decided to create this special watch. The design resembles the Iron Wolf's armor with "rivets" and a mechanical "heart" inside. Sharp indices remind of the "fangs" and a luminous image of the Iron Wolf appears on the crystal in the dark near the tower which he was defending within throughout the past seven centuries.
Each piece comes with a pre-mounted stainless steel bracelet in a special wooden oak box with an oak leaves pattern on the inside. The green color represents a Lithuanian national color. A leaflet with more information about Geležinis Vilkas is included.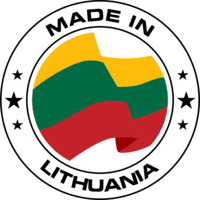 Manufacturer: UAB Koliz Vostok - an independent company
Brand: Vostok Europe
Country of origin: Lithuania - all watches are designed, assembled and tested in Vilnius
Limited edition - 700 pieces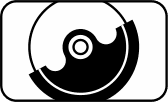 Movement
SII NH72A
Japanese automatic movement (manual winding possible, no battery needed)
Second stop function (for precise time adjustment)
Very durable and reliable movement with 21.600 vibrations/hour
Power reserve: approx. 41 hours
Jewels: 24
Shock protection
Watch case
Material: stainless steel
Diameter: 43 mm
Height: 15.6 mm
Special features:

Skeleton build
The inner workings of the movement are plated with Ruthenium
Screw-in glass bottom
Luminous "Gelezinis Vilkas" logo is placed on the inside of the glass

Water resistance: up to 20 atm. More information on the water resistance.
Glass: extra hardened, durable K1 crystal. More information on the advantages of K1.
Crown: screw-in, black PVD plated
Illumination: Superluminova on hands (green) and dial (blue)
Engraved serial number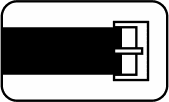 Bracelet
Material: stainless steel
Lug width: 22 mm
Buckle: robust folding buckle
With VE logo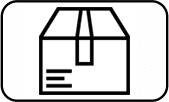 Delivery set
Vostok Europe 'Gelezinis Vilkas' Limited Edition watch
One pre-mounted stainless steel bracelet
Genuine oak watch box (see item images for details)
Leaflet about the legend of Geležinis Vilkas
Warranty pass with operating instructions